The year 2021 will be punctuated by several sporting events. It may be a good time to change your television. Today, the 4K UHD offer is plentiful. Here's how to identify the model best suited to your needs.
The 4K UHD TV buying guide in a nutshell
The Euro, the Olympic Games, the new consoles… there are plenty of reasons this year to acquire a new television. Especially since sporting events are often accompanied by promotional periods allowing you to equip yourself at a lower cost.
However, the television market is far from easy to understand. Between the number of manufacturers, the different technologies, the evolutions that flourish from year to year, the development of ranges… There is plenty to get lost in. A risk to be avoided at all costs, because you don't change your television every year.
In this guide, you will find our selection of the best products, suitable for all uses (streaming, cinema, video games, sports, etc.). Note that we are only talking about 4K UHD TVs, which correspond to the current standard. There have been 8K models for several years now, but the standard is still far from being developed.
The best OLED TVs
LG C1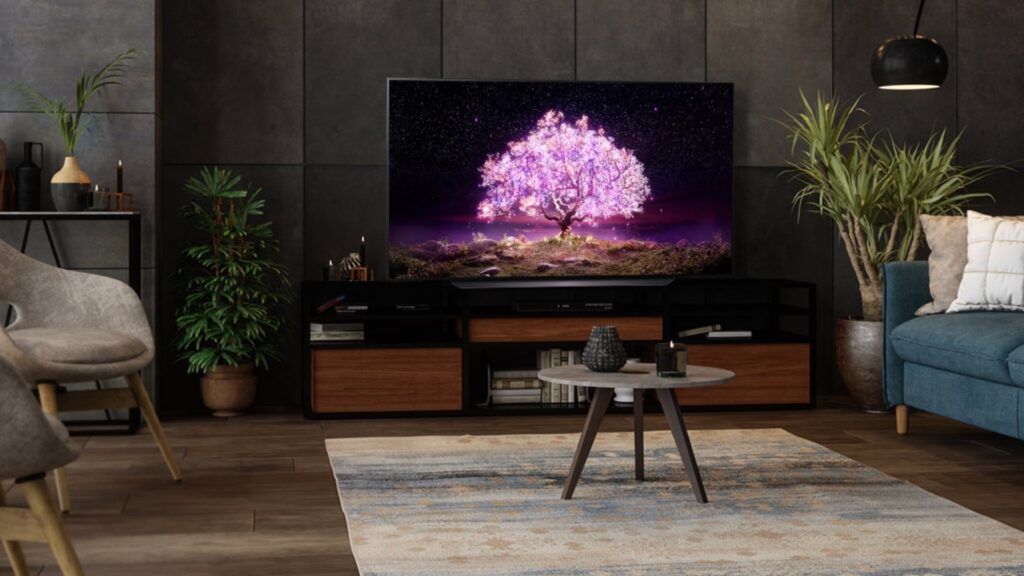 LG C1 // Source: LGYou won't find a better TV than LG's C1 benchmark. Supplier of all OLED panels on the market, the South Korean manufacturer offers a versatile TV, which is refined from generation to generation (knowing that the very first had set the bar high enough). Buying the C1 today is the assurance of having a beautiful image for many years to come.
As a bonus, the C1 has four HDMI 2.1 ports, is compatible with the Dolby Vision HDR format and sports a sober and elegant design. Very comfortable with video games (Microsoft has not hesitated to highlight a partnership with LG for the release of the Xbox Series S and the Xbox Series X), the C1 is also comfortable with films and sports programs. Still not convinced? Its home interface offers direct access to applications such as Disney +, Netflix or even Amazon Prime Video.
Screen Size: 48, 55, 65, 77 and 83 inches. It can be found from 1,599 euros.
Panasonic HZ1000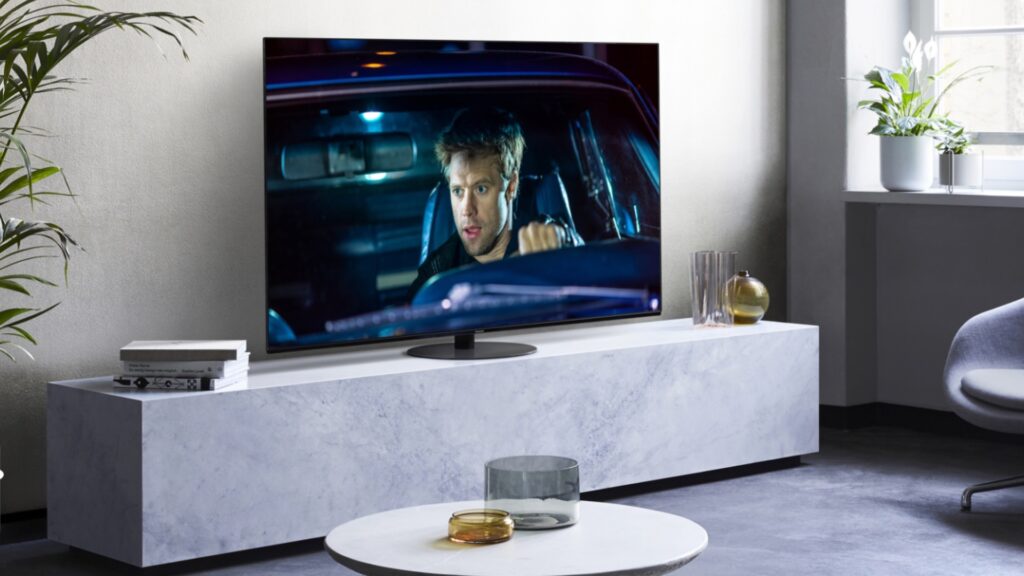 Panasonic HZ1000 // Source : PanasonicLike the LG C1, the Panasonic HZ1000 is an OLED television. It is already the assurance of benefiting from a beautiful image, with perfect blacks, strong contrasts and ultra-faithful colors. This reference will be more readily addressed to film lovers, Panasonic televisions being calibrated for the Seventh Art.
If you're going to devour series and movies for long hours, the HZ1000 will be your best friend. In terms of colorimetry and image processing, this product is at the top of the chain. Compared to the C1, we also gain compatibility with the HDR10 + format. The HZ1000 has only two small flaws: only partial compatibility with the HDMI 2.1 standard (no 4K at 120 Hz) and a forgettable interface.
Screen Size: 55 and 65 inches. It can be found from 1 199 euros.
The best LCD TVs
Sony XH9005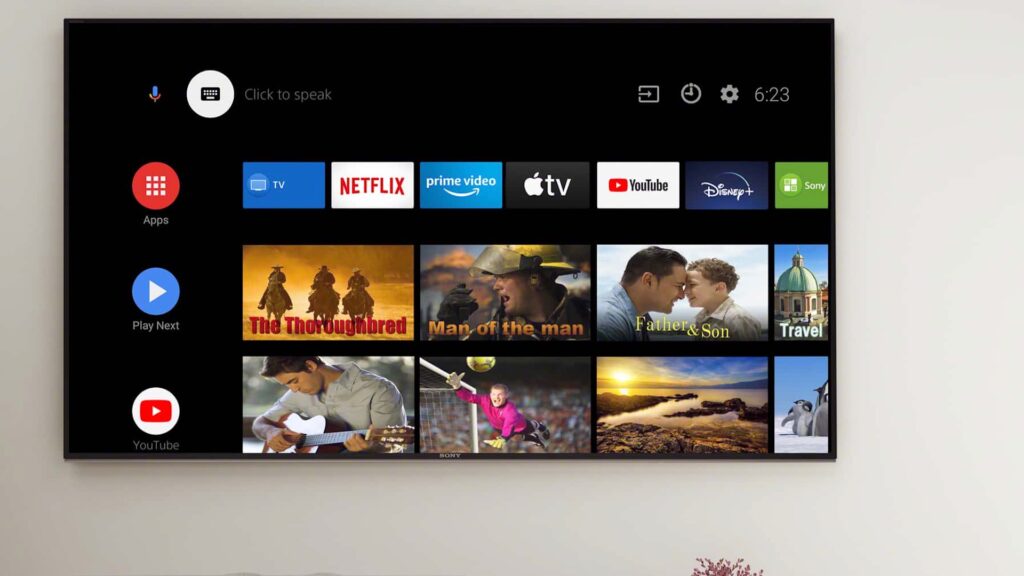 Sony XH9005 // Source : SonyIn 2021, LCD technology continues to resist. And why should it disappear when we know that it offers the best peaks in brightness (thanks to the backlight)? In this segment whose qualities are no longer to be proven, Sony offers very, very good products thanks to a certain know-how. As proof, its image processing is among the best on the market: it is never overzealous, which offers precise and fair rendering. We finally find the same qualities as at Panasonic, with arguments that will appeal a little more to cinema lovers.
Good news: the XH9005 is compatible with HDMI 2.1, which will make it a good companion for the PlayStation 5 (if you manage to get your hands on the Sony console). For the ecosystem, the Japanese firm trusts Android and it is absolutely right: access to the Play Store allows you to take advantage of all the applications in the world.
Screen Size: 55, 65 and 75 inches. It can be found from 899 euros.
Samsung Q80A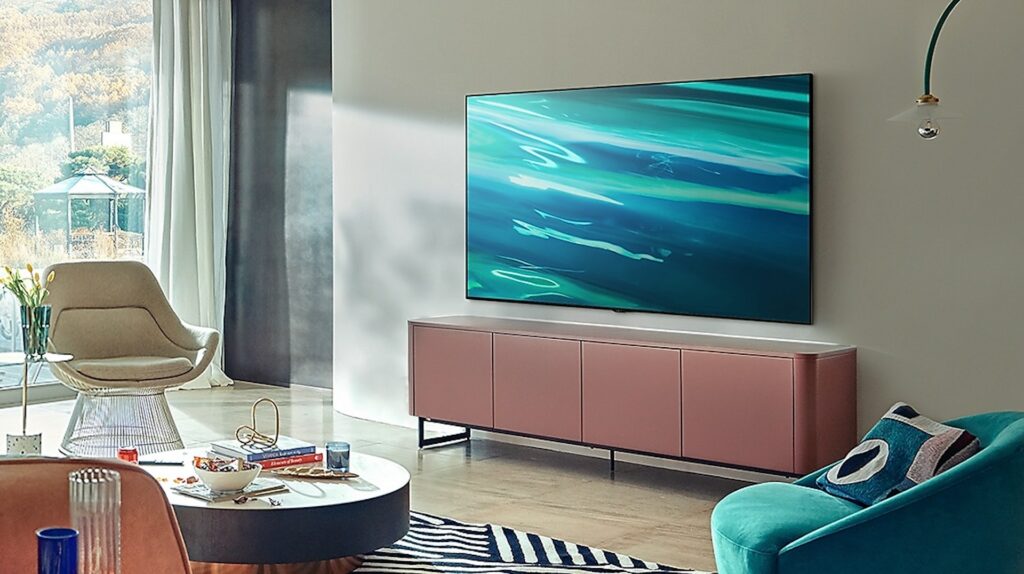 Samsung Q80A // Source : Samsung'Next-Gen gaming ready' can be read on a button visible on the official Samsung website. You will understand, this Q80A has a clearly identified target. It must be said that the qualities of QLED technology are perfect for gamers: bright colors, unparalleled brightness (1500 nits!) And a input lag very, very low.
Samsung adds some popular features to these features (gaming bar, 21: 9 or 32: 9 formats for PC games, AMD FreeSync Premium Pro, VRR). We also like Samsung's home interface, which is on par with Android TV in terms of available applications and ergonomics.
Screen size : 50, 55, 65 and 75 inches. It can be found from 1290 euros.
TCL AC710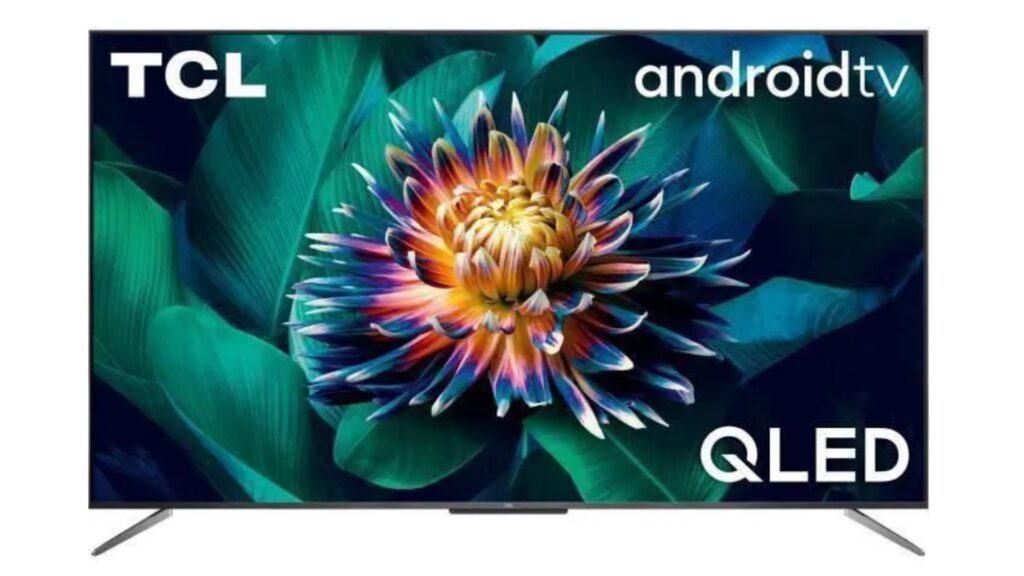 TCL AC710Don't want to break the bank? TCL is your friend. The Chinese firm is cutting prices with its televisions, which does not mean that the services are not there. As proof, the AC710 is a QLED specimen running Android TV, compatible with Dolby Vision and HDR10 + formats. It won't offer the best image of our selection, but you won't find better at this very low price. It only lacks an HDMI 2.1 port to tick all the boxes.
Screen size : 50, 55 and 65 inches. It can be found from 449.99 euros.
The criteria to take into account before choosing your television
OLED versus QLED: que choisir?
In the television market, two technologies are opposed: the OLED, popularized by LG, and the LCD, whose QLED evolution is supported by Samsung. On the one hand, we have pixels capable of emitting their own light, which guarantees immense contrasts (with really black blacks). On the other hand, we have a TV that still needs a backlight. OLED and QLED each have their advantages, but in our opinion OLED is clearly the best.
What is the mini LED?
The mini LED is the latest evolution of the LCD. It is always a question of diffusing the light with a backlight bringing together several LEDs. Here, they are even smaller, which makes it possible to put more of them to better refine the diffusion of the light. This is the technology that drives Samsung's latest iPad Pro and Neo QLED TVs. As we have seen in our tests, the progress is appreciable but there are still some flaws to report.
Do I need a specific HDMI cable for the 2.1 standard?
The HDMI 2.1 standard will gradually become standard because of all the formats and features it allows (this is especially true for gaming) – as long as all your devices are compatible. To transmit a large amount of data, it is necessary to have a cable capable of supporting them. This does not mean that you will have to spend tens of euros for an HDMI cable: a model Ultra High Speed (48 Gbits/s) will do.
What size television to choose?
Whether we like it or not, the television market today revolves around sizes 55 and 65 inches. The 4K definition, coupled with technologies that are less and less tiring for the eyes, allows you to increase the display, without having to move back your sofa. As the reading distance decreases, one can buy larger without hurting the eyes. The recommended distance varies depending on the manufacturer: between 1.5 and 2 times the height of the television. In practice, this gives the following example: you can place an 85-inch screen 2 meters away from you without any problem. In short, do not hesitate to go to the size above. Note that OLED televisions do not exist under the 48-inch diagonal.
Should I deactivate motion compensation?
Manufacturers tend to pack their televisions with ever more advanced algorithms, supposed to provide a better quality picture. However, they often tend to distort the rendering. The symbol of this drift is called motion compensation, thought to make the image more fluid. Filmmakers hate this technology. And U.S. too.
The links in this article are affiliate: if you find what you are looking for with us, we get a small commission. We'll explaine everything here.
Who's who