With its Bbox Smart TV offer, Bouygues Telecom has the good idea to replace the traditional TV decoder with a connected TV. Right now, the price of this 50-inch TV is just 69 euros.
Traditionally, Internet subscriptions sold by service providers include a box and a TV decoder. With the Bbox Smart TV offer, Bouygues Telecom offers you the option of simply replacing this decoder with a television at a reduced price. Indeed, until March 21, the Samsung 125 cm TV is displayed at only 69 euros for any subscription to the Bbox Smart TV offer. Normally, getting a screen of this quality and size is simply not possible at this price.
The advantages of having a television included in your offer
The main advantage of Bouygues Telecom's Smart TV offer is to save money. By subscribing to this internet subscription, the 50-inch Samsung TV goes to just 69 euros. When sold alone, its price is around 499 euros. This represents a discount which is not negligible. Especially since it is not a rental: the screen belongs to you even if you cancel your subscription.
Then, the Bbox Smart offer allows you to completely get rid of the TV decoder. So you don't have to rent it for a few extra euros each month. To replace it, Bouygues Telecom is offering its own B.tv + application on the televisions concerned by the offer. This includes all the television channels that you find on the TV decoder, but without having to make any additional connections.
Finally, if you are a student or if you have just moved, the Bbox Smart TV offer allows you to do double things by having an Internet subscription and to acquire a television quickly and at a good price.
A TV that will appeal to the greatest number
The television offered in Bouygues Telecom's offering is Samsung's UE50TU7125, and it has good arguments in its favor. This 50-inch (125 cm) 4K TV offers good picture quality for its price. The panel displays a good contrast ratio and faithful colors. Two of the most important criteria to fully enjoy the content viewed.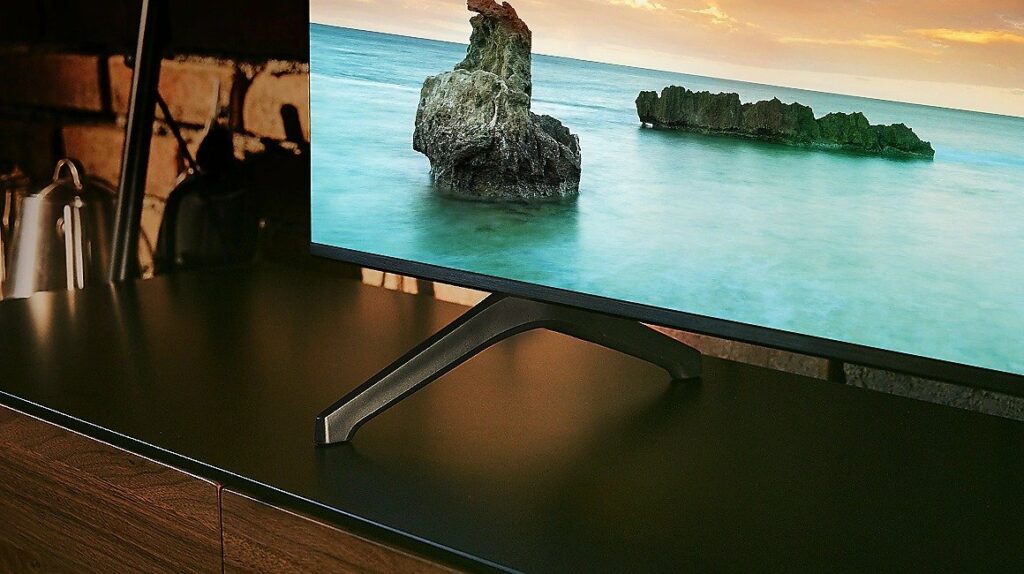 Labeled Smart TV, Samsung's model offers everything one expects from a smart TV. It runs under Tizen, the connected objects interface of the Korean manufacturer. Thus, it has its own store which allows the installation of a very large number of applications. It includes, among others, all the major players in video entertainment: Netflix, OCS, Disney +, YouTube, etc. For added convenience, this TV is AirPlay 2 compatible. This is the wireless streaming protocol for sending content from your Apple device to the screen.
An Internet offer with fiber
To enjoy the advantageous price of 69 euros for the Samsung TV, all you have to do is subscribe to the Bbox Smart TV offer from Bouygues Telecom. This is a fiber or ADSL compatible Internet subscription, depending on the eligibility of your address. Here is what it does:
Up to 1 Gb / s download,
Up to 500 Mbit / s upload,
Unlimited calls to landlines and mobiles in France and to landlines in more than 110 countries.
Finally, be aware that Bouygues Telecom allows you to simply change your internet subscription by offering you a refund of the cancellation fees from your old operator up to 100 euros. You just need to send proof of these costs for Bouygues Telecom to deduct this amount from your future bills.
The subscription to the Bbox Smart TV offer is offered at the price of 39.99 euros per month with a two-year commitment, rental of the box included. If you subscribe to this offer, Bouygues Telecom also undertakes to lend you a 4G key the time it takes for the box to be put into service. You will never be without an internet connection.