2021 will be the year for televisions with mini LED backlighting. Samsung relies on this technology to compete with the OLED models of its rival LG.
This year, in the television market, the battle between Samsung and LG promises to rage again. And the first will undoubtedly be a little better equipped to compete with OLED technology, the main argument of its rival. In a press release issued on January 6, the Korean multinational has unveiled its line-up for 2021. For Samsung, the idea will always be to capitalize on QLED, renamed Neo QLED because of a more refined backlighting – combining thousands of mini LEDs.
The backlighting is the main defect of Samsung televisions, which are no exception to the phenomenon known as blooming. This defect causes a halo to appear around a luminous object (example: white subtitles on a black background) due to too few LEDs and the need to go through a lens to disperse the light. Mini LEDs, which can be matched by the thousands due to their smaller size, should solve this problem – or at least mitigate it.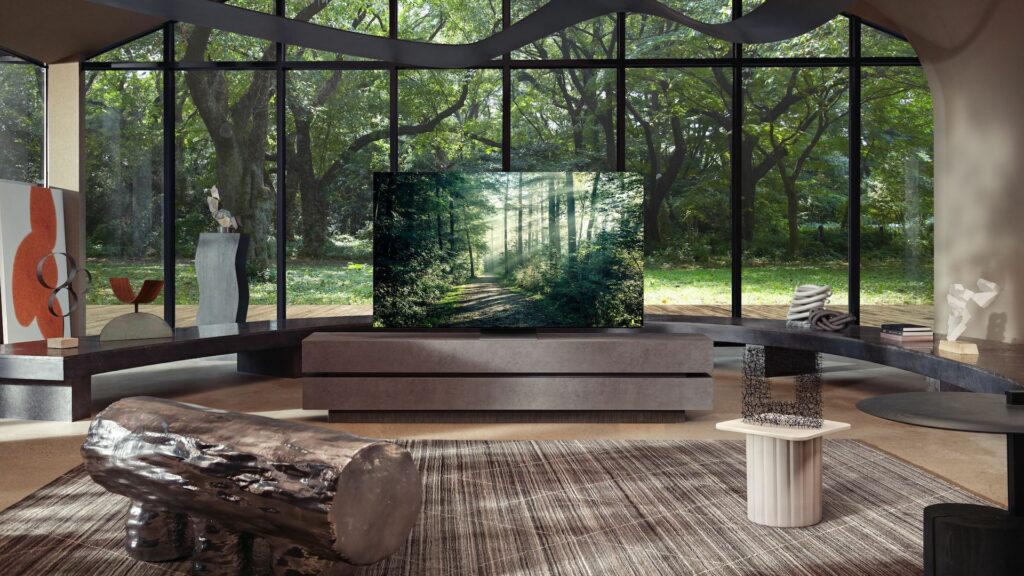 Samsung continues to improve its QLED TVs
The backlighting based on mini LEDs will also be used by LG in its QNED references, knowing that the OLED will remain the pinnacle of the image in its eyes. For Samsung, which has not sold OLED TVs for several years, the Neo QLED is seen as a revolution. This new generation guarantees: " high light intensity while maximizing contrast levels », « optimal colorimetry », « fine and precise control of the LEDs », « durable screens over time "Or a" dynamic sound ».
Unlike LG, Samsung does not specify the number of built-in mini LEDs, nor the number of backlight zones. The numbers will vary depending on the references (read: the more you pay, the higher they will be and the better the backlight will be).
For image processing, Samsung relies on the Neo Quantum processor, fed by artificial intelligence capable of reworking streams up to 8K. The Korean firm will launch a complete range, articulated around 4K and 8K references. The more expensive model will take over the rimless design of the gorgeous Q950, introduced at CES last year. It will be accompanied by a Slim One Connect box for electronics and connectivity.
Finally, in an eco-responsible approach, Samsung will offer a remote control that does not need batteries to operate. Incorporating 24% recycled materials (plastic from bottles), it can be recharged by USB or solar energy. This is an excellent initiative.