Samsung does not want to find itself in the middle of a controversy over privacy. The Korean manufacturer will ensure that its Bluetooth beacons cannot be used by malicious people, underlining the importance of confidentiality in this market.
The market for Bluetooth beacons is agitated. After being dominated for a long time by the American Tile, the sector is now seeing big names arriving. Apple continues to maintain the flame around its famous AirTags while Samsung tries to impose itself with its SmartTags.
But these little accessories that promise to help you find your lost items thanks to the Bluetooh also pose privacy issues and Samsung has understood this. In a press release dated April 20, 2021, the Korean manufacturer announces that it will soon add an anti-stalking device to its service, as Apple has done.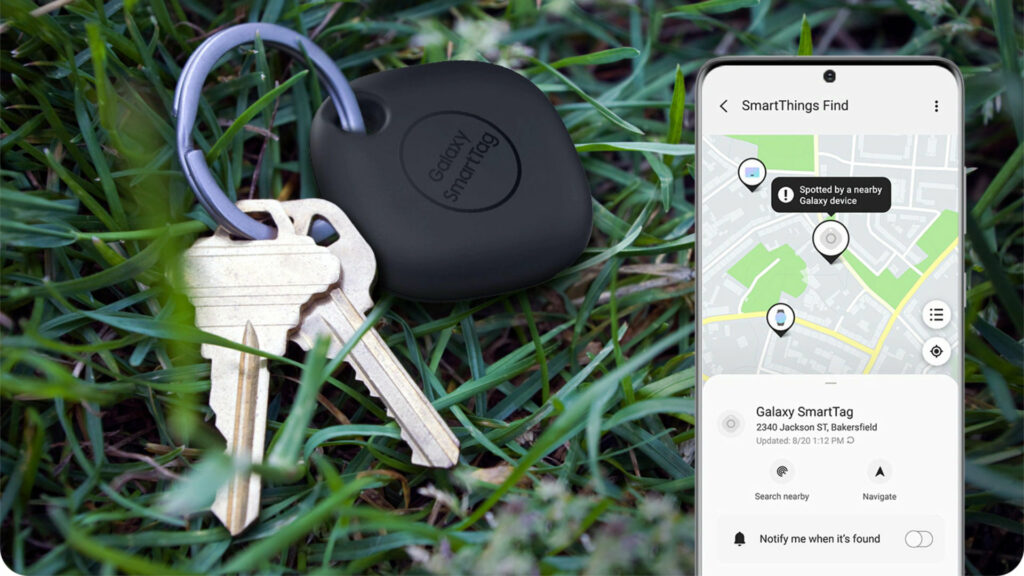 Concretely, if your phone detects that a Bluetooth beacon that does not belong to you is following you on your travels, it will warn you. In other words, if someone has slipped a beacon in your bag and is following you, on the trail, without your permission, you will be notified and can get rid of the spy accessory.
Privacy at the heart of the service
By announcing the deployment of such a feature, Samsung recognizes the intrinsic risks associated with these tracking devices, but above all announces the color: the democratization of Bluetooth beacons must not be done at the expense of privacy, and if the service of your choice does not offer a similar option, beware.
These accessories, relatively inexpensive, will undoubtedly know a small success thanks to the marketing offensive of Samsung (and soon Apple?). However, they can easily be misused to spy on a person. They are indeed rather discreet and take advantage of an enormous network of relay beacons, as pointed out by Samsung, which is pleased that " over 70 million devices have been registered and, with prompt consent, 700 million Galaxy users can participate in the SmartThings Find network ».
As always with technology, the danger lies in the use that one makes of it, and the safeguards put in place by Samsung and Apple make it possible to limit the risks. The efforts made by these two tech giants underline a crucial point: do not buy a Bluetooth beacon that does not offer this functionality, and that does not detail its technical operation and the tools put in place to protect your privacy.